For this test I considered the following 10 channels 1-2-3-4-5 and 17-18-19-20-21.
For each channel I put a load resistance.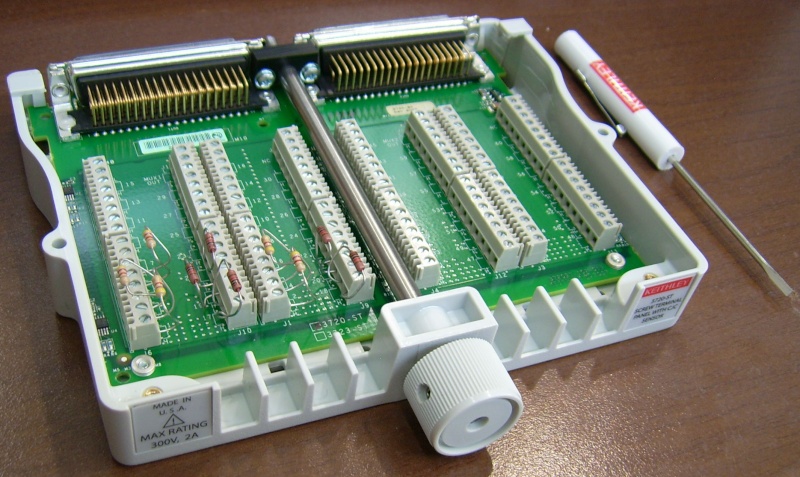 In the next image we can see how you have set the Channels:
Then, using the method of the "scan" (Scan Count: 5, Measure Count: 1) I measured the V for the first 5 resistance
and R for the others (See column II(measure) and VII(channels)).
The results are shown in the table below and are saved in a file.
Measure of the value of resistance for all channels (See column II(measure) and VII(channels)):

Next test:
-
Measures with the use of thermometers
- Set the acquisition system to make repeated measurements with the method of the trigger at each time interval.
- Optimization of the save file data.



Posts

: 42


Join date

: 2008-12-11


Location

: Roma



Setting scan:
- Scan Count:
12
- Measure Count:
1Setting Simple Trigger: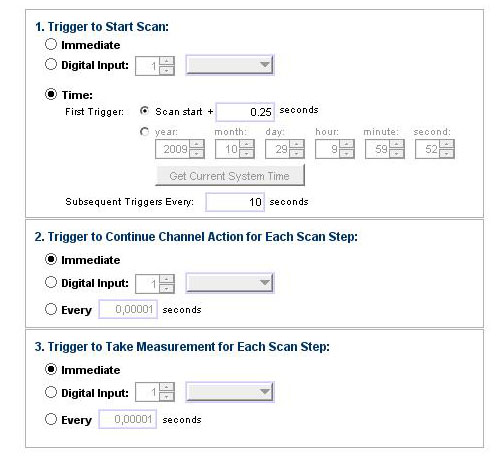 In this way, every 10s, will start the scan.
All 10 channels are read simultaneously, In this case we measure the value of the 10 resistors:

It could be read simultaneously also their voltage, but will require an additional 10 channels (so the channels will be 20).
In our case, each thermometer will occupy two channels!Important Points:
-
Must set the
Scan Count
and
Measure Count

-
Must set the
Simple Trigger
- Create a save file data
- We can also decide the
start time
for the scan
- Finally, save the data



Posts

: 42


Join date

: 2008-12-11


Location

: Roma





Similar topics
---
Permissions in this forum:
You
cannot
reply to topics in this forum