(Alessio, J. Marque, Viviana)
As reported in
Last NI bench adjustment
,
after the installation of the IR camera in its design position, we
noticed a discrepancy between the IR camera image and the usual thermal
image.
Figure 1 shows the thermal camera image and figure 2 shows the
corresponding IR camera image. It is possible to see that the ring
looks fine on the thermal camera and rather non-uniform on the IR
camera.
We investigated the reason for this discrepancy and found that it
does not depend on IR camera telescope (alignment or positioning of the
lenses). It was possible to recover a fair agreement between the two
measurements (see figure 3) by inserting another 95%R beam splitter at
90° wrt the first BS (see figure 4).
A possible reason to this behavior could be the fact that a highly
divergent beam (from the AXICON) is passing through the thick beam
splitter substrate with a large AOI. More investigation is necessary.
Anyway, monitoring the ring shape with the IR camera is still possible.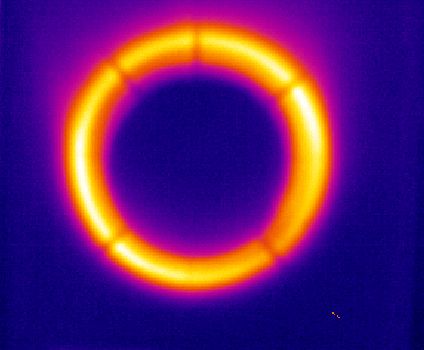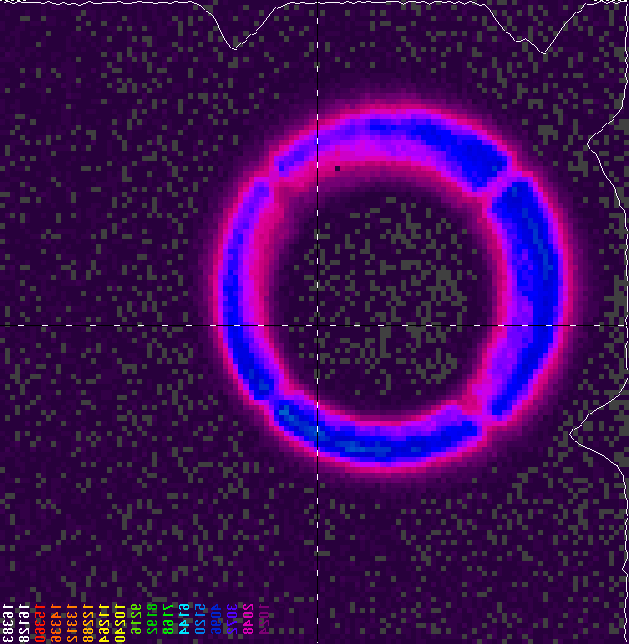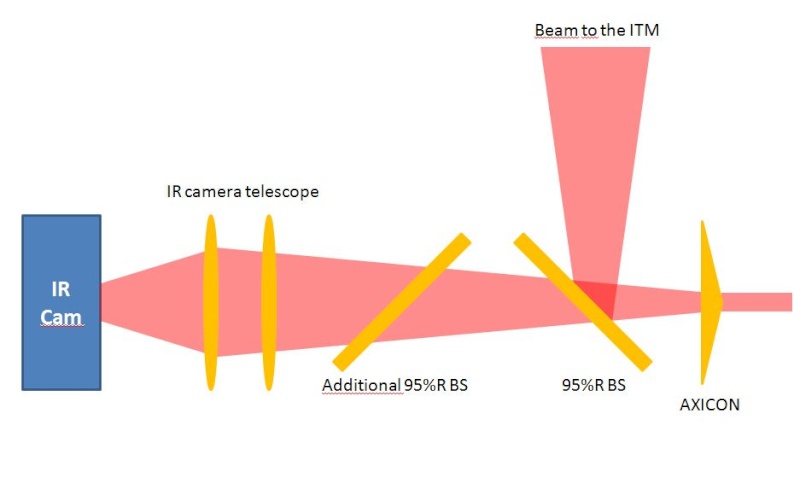 Posts

: 127


Join date

: 2008-11-07


Age

: 46


Location

: Rome




---
Permissions in this forum:
You
cannot
reply to topics in this forum