In the following outline i report the setup for the measure.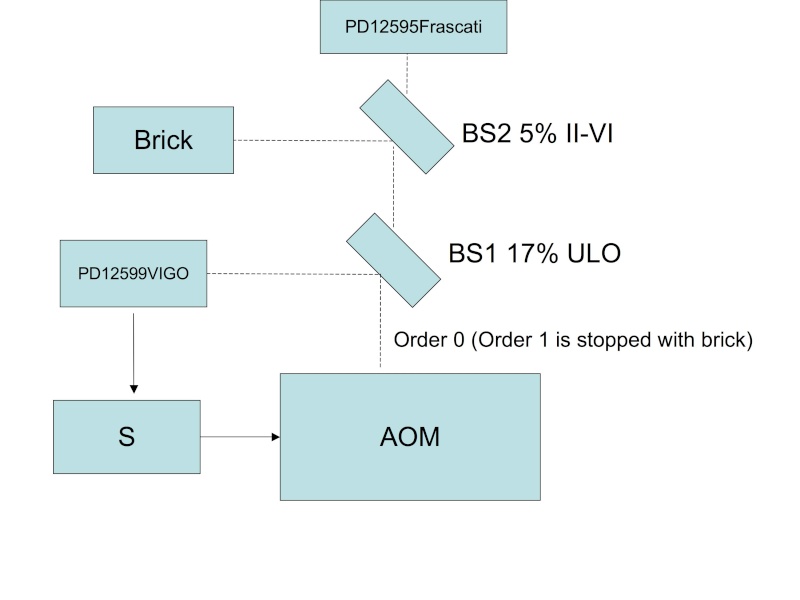 For increasing the power i used the 12595 PD as out loop. I put the 12595 instead of Power meter (see last outline).
(I tried the 12595 as in loop but the RIN is very high...the power used were around 40 mW for 12595 and 190 mW for the 12599)
Power on to 12595: 1.2 W (DC Voltage 1.3 V)
Power on to 12599: 190 mW (DC Voltage 7.2 V)
V/W 12595: 6 (Theoretical)
V/W 12599: 53 (Theoretical)
Effective values are more o less equal to theoretical values.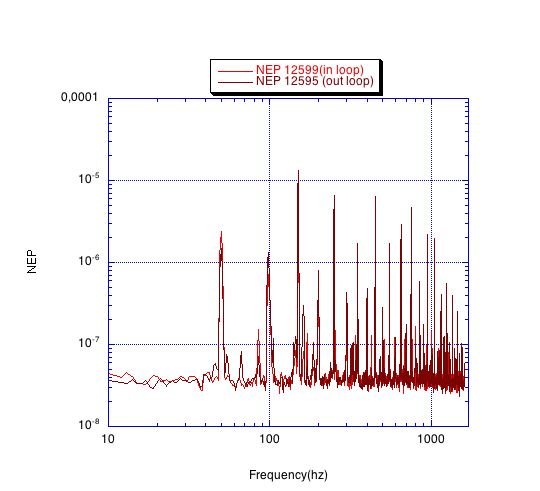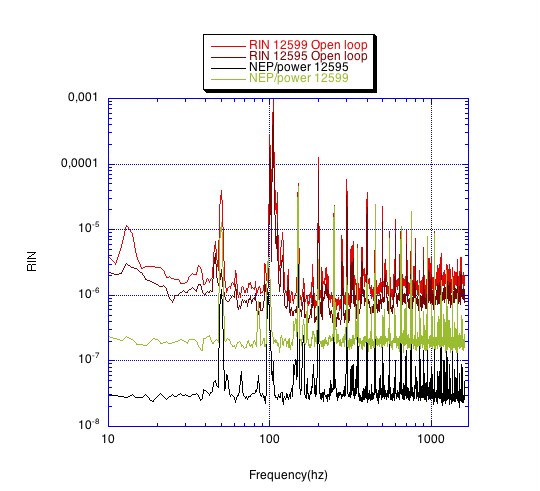 Why the outloop and inloop RIN in close loop are different ?
Last edited by mdipaolo on Tue May 19, 2009 11:12 am; edited 1 time in total
I tried to remove the BS2 and measure the noise in close loop in the same condition (G=100, 30-300Hz).
Power on PD12599 is 1.2 W
Power on PD12595 is 180 mW.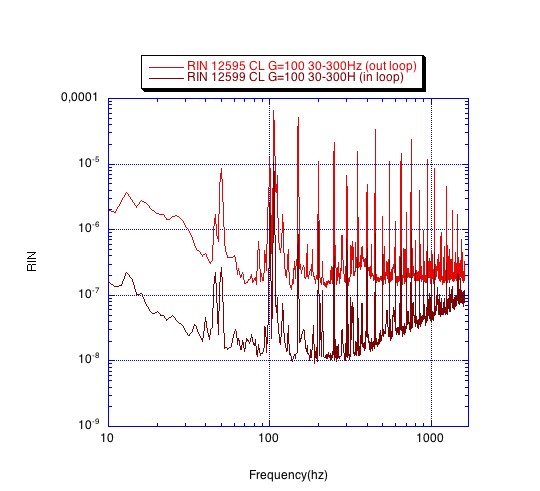 I think that the pre-amp is not good because the DC voltage during these measure and that of yesterday was unstable: it start from a value of around 1.4 V (180 mW) and decrasing with a response time that seems to be infinite.
I can't put the 12595 as in loop because i must use low power into 12599.
The reason why the DC voltage is dropping is because there is too much power on the PD, it is not a problem of the preamplifier!



Posts

: 127


Join date

: 2008-11-07


Age

: 46


Location

: Rome



The voltage is not dropping until to around 500-600 mW...I tried to measuere the noise in low power (around mW) but the results (they aren't here) are worse...I will retry.

---
Permissions in this forum:
You
cannot
reply to topics in this forum